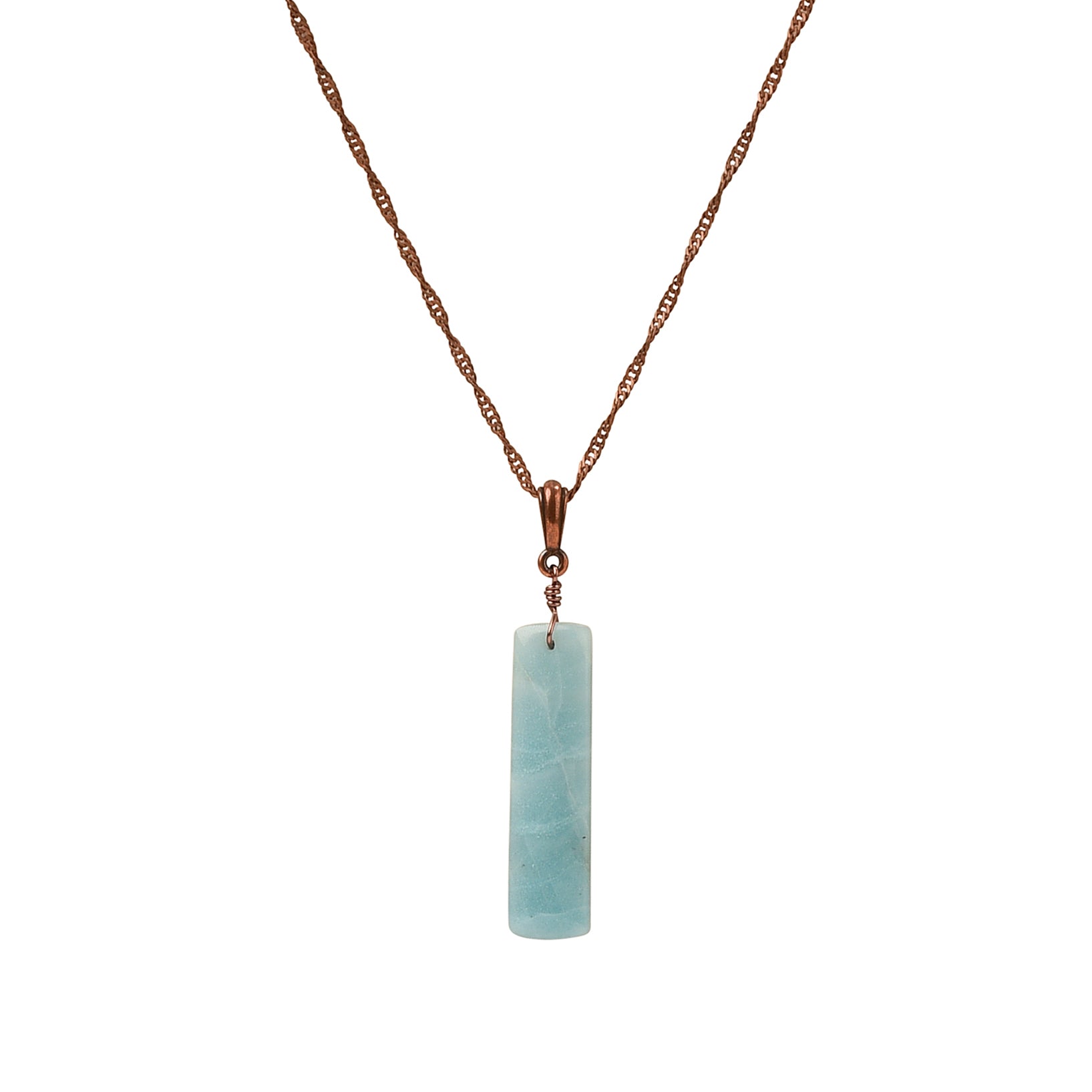 Down To Earth Amazonite Necklace
Our amazonite and copper necklace can add some enviable style to the most casual outfit!
Properties, Healing Effects & Lore:
Sourced from Brazil, this crystal is known as the "Hope Stone." The soothing energies emitted from this stone are thought to bolster affirmation and confidence; working in harmony as a tool of manifestation. Supporting the throat chakra, Amazonite promotes overcoming fear of judgment.
Zodiac:
  Associated with Virgo
Source: 
Amazonite is found mainly in Brazil, but is also found in Colorado, USA. 
**We use natural stones and pearls so each stone/pearl will have slightly varied shape, hue, marking, pattern, size. You are truly getting a one of a kind piece of jewelry! 
Material: Amazonite, Copper
Size: 40x10mm Rectangle Stone
Specifications
Material: Amazonite, Copper
Size: 40x10mm Rectangle Stone