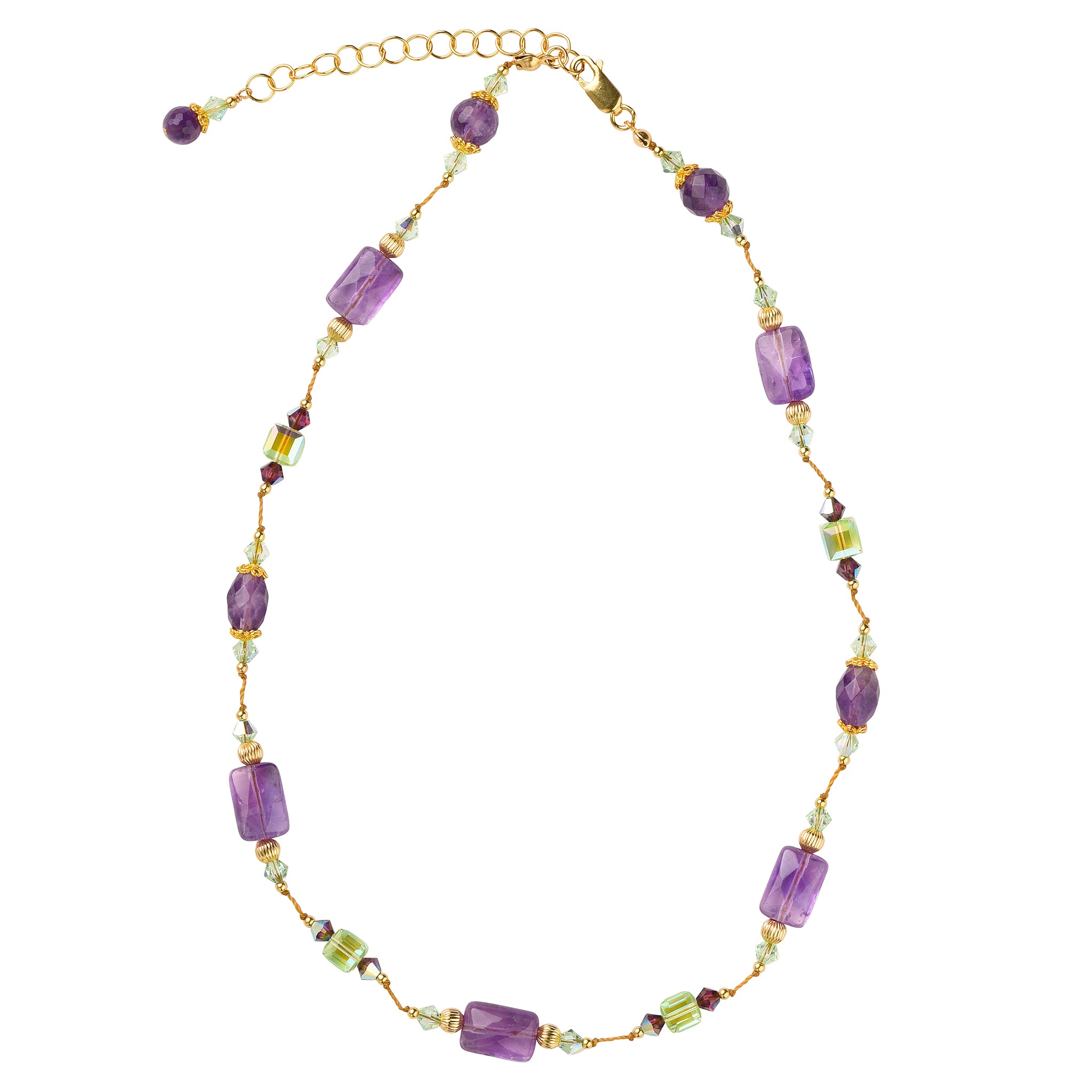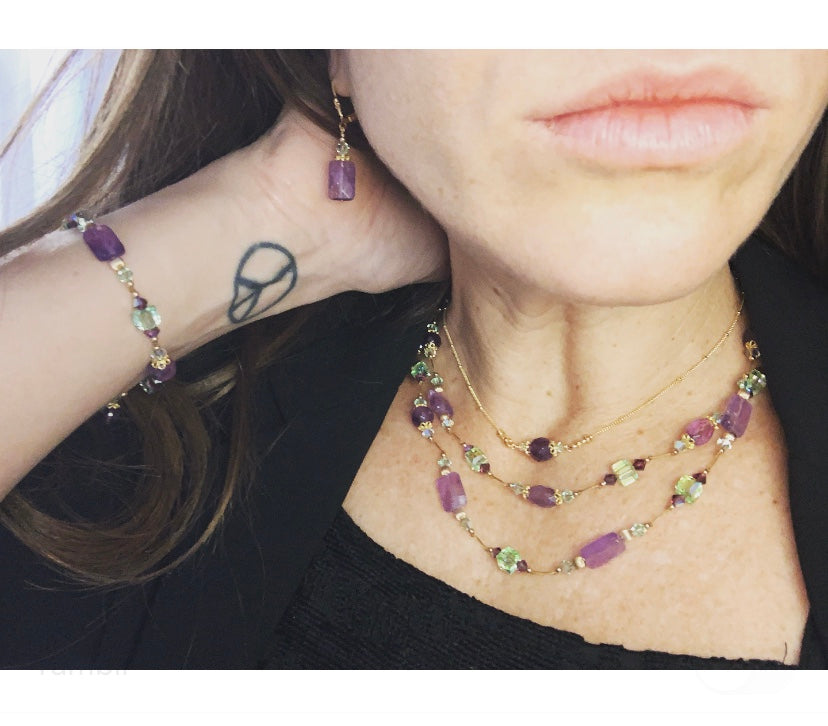 Knotty But Nice Too Amethyst Necklace
Our " Knotty But Nice " amethyst and swarovski hand knotted Necklace is a perfect statement piece for any occasion. Everyone will be talking about your necklace, whether you pair it with jeans or a formal dress. It drips elegance!
Properties, Healing Effects & Lore: 
Hailing from Mexico, Brazil, and Uruguay, this crystal is known as "The Stone of Sobriety." The legend states that "
amethystos"
means "Not Drunken," and the purple color is from Bachus, the god of wine. The reigning domain over the crown chakra and activation of the mind suggests an ability for this gem to clear negative thoughts associated with stress and anxiety. The relaxing properties exuded from the stone are believed to aid in introspective clarity to enhance work productivity. 
Source: 
Amethyst comes mostly from Brazil, but can be found in USA and Canada. 
**We use natural stones and pearls so each stone/pearl will have slightly varied shape, hue, marking, pattern, size. You are truly getting a one of a kind piece of jewelry!
Material: Amethyst, Swarovski Crystal, 14 Karat Gold-Fill
Size: 12x8mm Rectangle Stone
Specifications 
Material: Amethyst, Swarovski Crystal, 14 Karat Gold-Fill
Size: 12x8mm Rectangle Stone