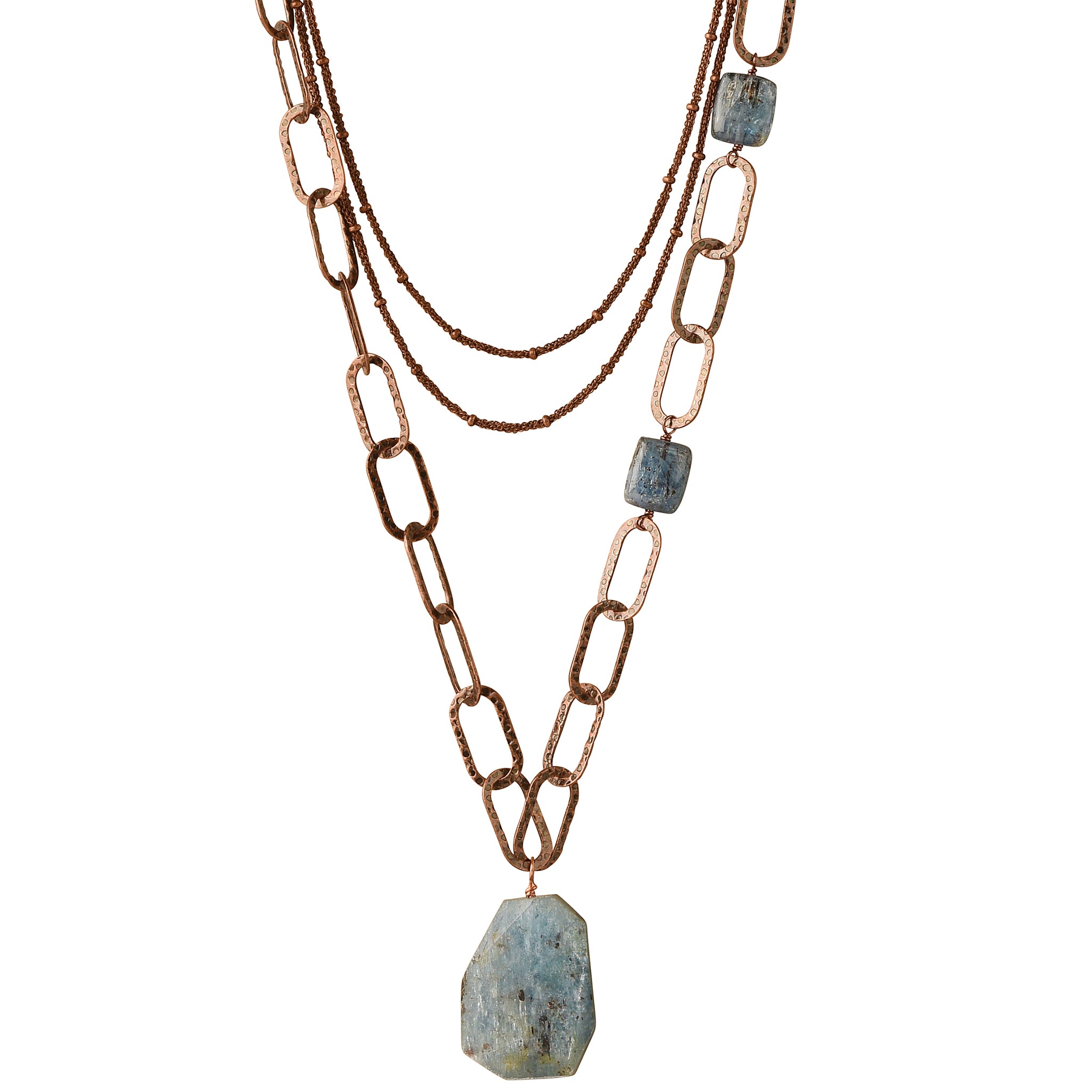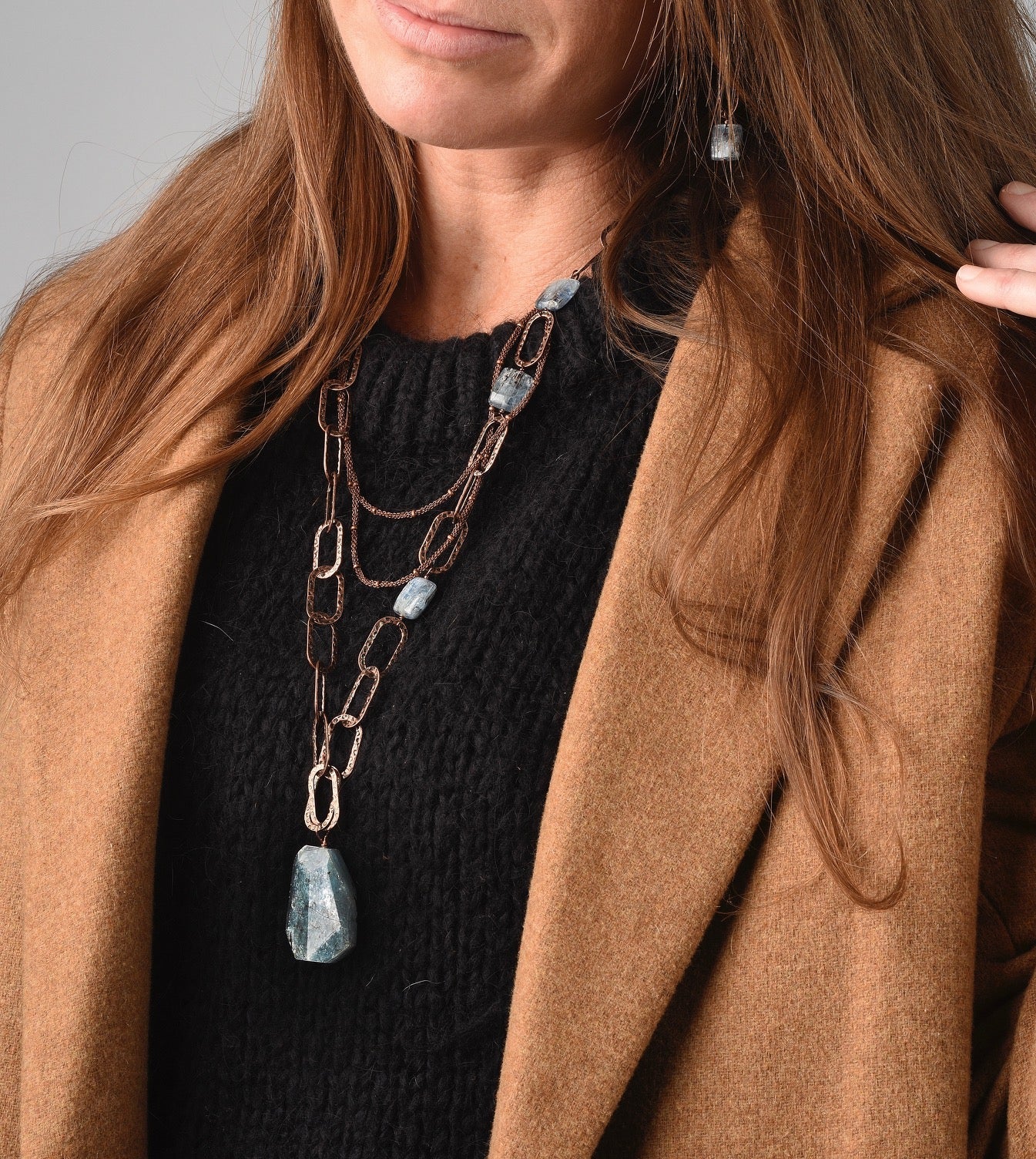 Rustic Revival Kyanite Necklace
This copper necklace gives you the perfect layered look without having to worry about losing any of your layers! It is truly a wearable piece of art! If you love a matching set, check out our "Feeling Link-y" earrings!
Properties, Healing Effects, and Lore:
Our Kyanite is from the mountainous region of 
Minas Gerais
, Brazil, and formed from the immense pressure of continental collision. Kyanite is a stone known to address properties of everyday life, as it aligns and balances all the chakras. The compounding effects of Kyanite are suggested to amplify psychic abilities which dispel mental barriers, encourage communication, clairvoyance, honesty, and breaking negative cycles. Ultimately, fostering an environment to speak one's truth in trying times.
Birthstone:

 

N/A
Zodiac:  Often associated with Aries & Taurus 
Source:  

Kyanite originates from Brazil and Uruguay.
 **We use natural stones and pearls so each stone/pearl will have slightly varied shape, hue, marking, pattern, size. You are truly getting a one of a kind piece of jewelry!  
Material: Kyanite, Copper
Size: 35x25mm Freeform Stone 
Specifications 
Material: Kyanite, Copper
Size: 35x25mm Freeform Stone