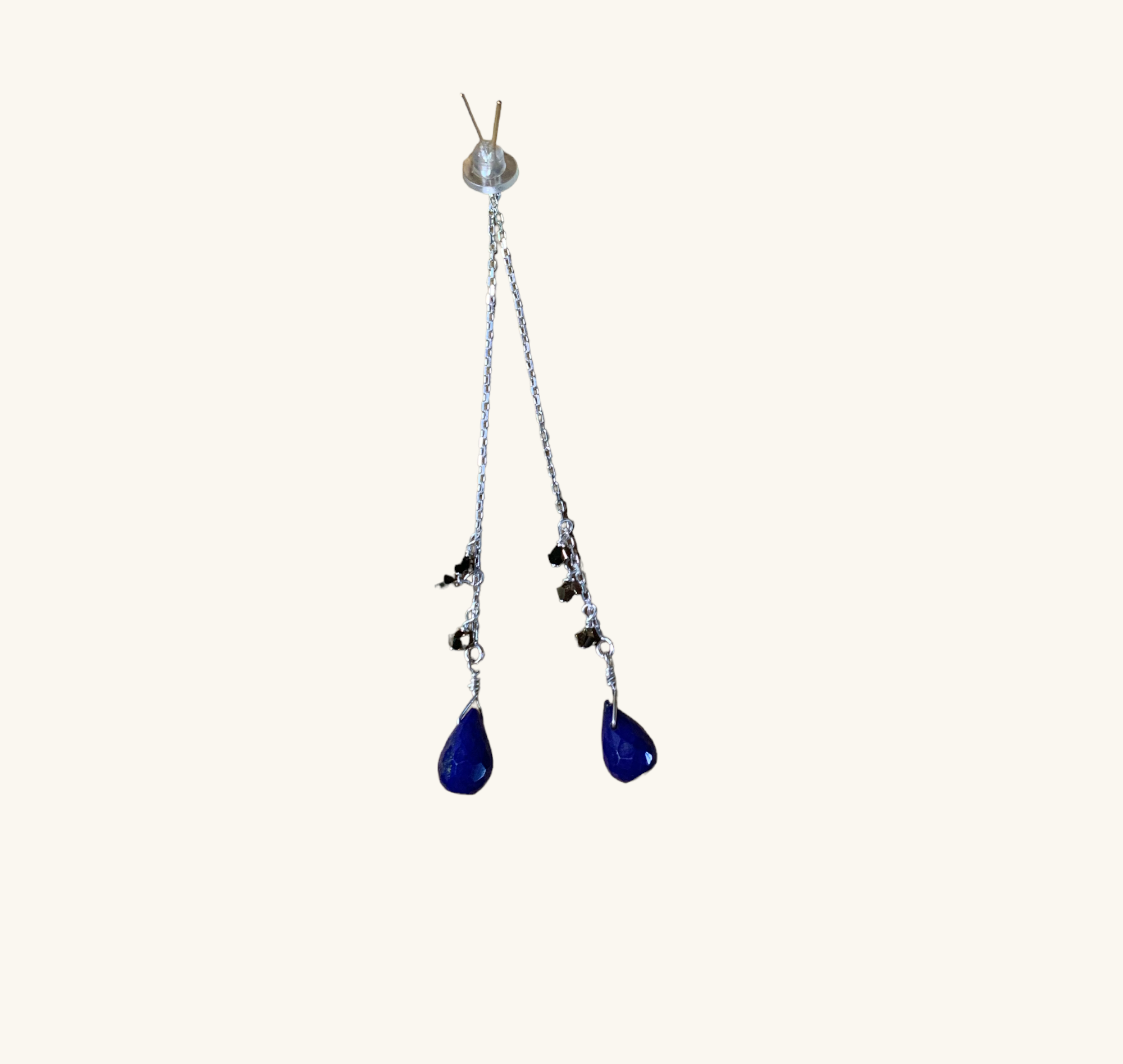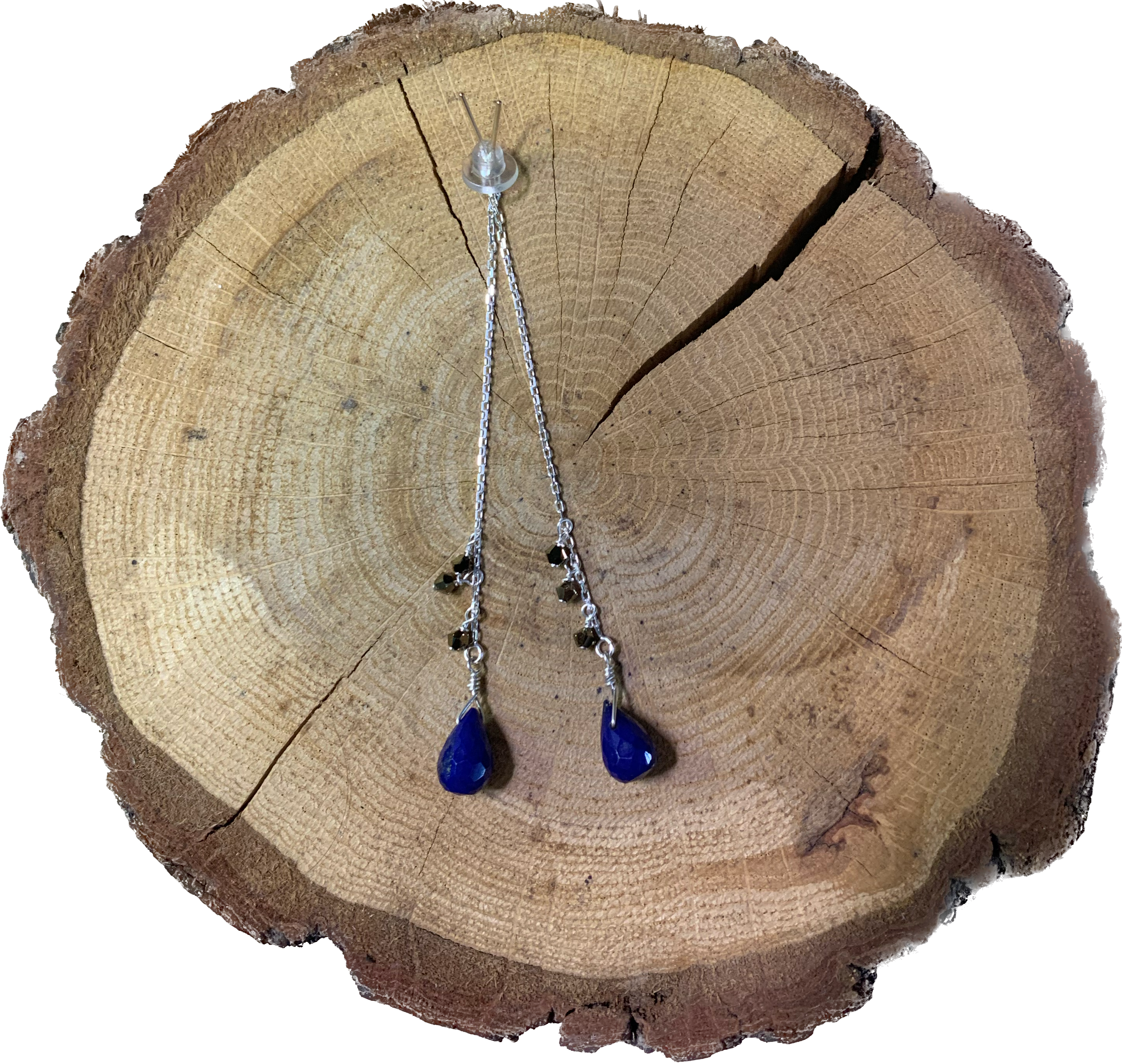 Radiate elegance with our stunning Lapis Threaders. Crafted from the natural Lapis stone and sterling silver, bedazzled with Swarovski's Crystals - The dainty dangle of these earrings with add a sophisticated charm to any outfit.

Properties, Healing Effects, and Lore: Predominately found in Afghanistan and Chile, this gemstone is known as "The Wisdom Keeper." Associated with the third eye chakra, this gem is suggested to act as the energy center that processes the essence of your inner spirit. The stone is also regarded with the ability to luminate intuitive abilities and inner knowing. The pulsing energy flowing from this stone is said to generate sessions of deep introspection. 

Birthstone:

 
September
Zodiac: Sagittarius 
Source:

 

Lapis Lazuli is mostly found in the mountains of Afghanistan and Chile.  
**We use natural stones and pearls so each stone/pearl will have slightly varied shape, hue, marking, pattern, size. You are truly getting a one of a kind piece of jewelry!  
Material: Lapis, Sterling Silver, Swarovski Crystal
Size: 12x8mm drop-shape
Specifications 
Material: Lapis, Sterling Silver, Swarovski Crystal
Size: 12x8mm drop-shape