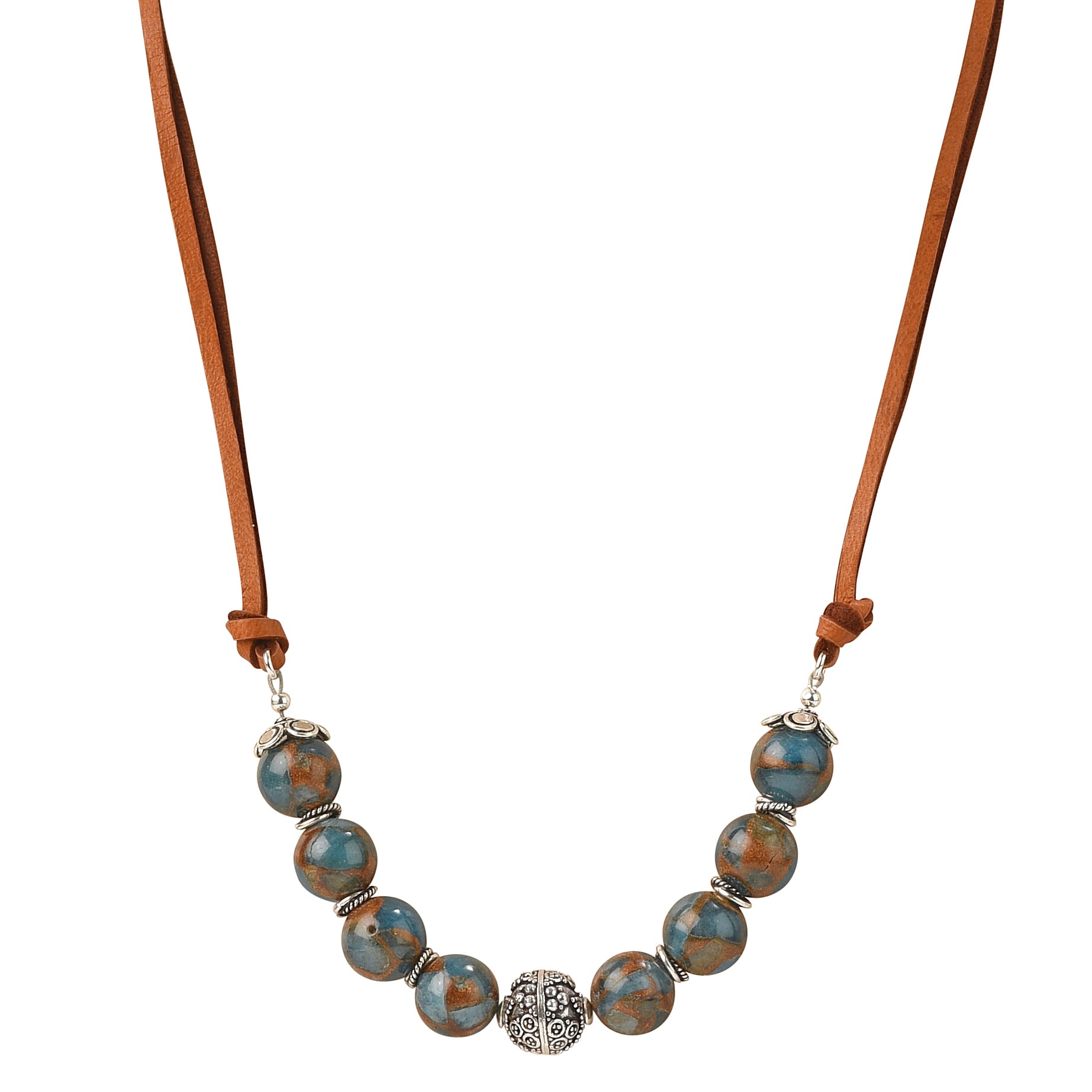 You'll Come Around Teal Blue Quartz Necklace
Make a simple statement with this gorgeous necklace! The combination of leather and silver lends well to a casual or dressy look!  
Properties, Healing Effects & Lore: Teal Blue Quartz is a composite crystal, noted with the ability to clarify reality, elicit mindfulness, and ease emotional tension. One could benefit from improved organization and a calming state of mind. It is known to enhance communication between the lower and higher chakra, unifying the physical and spiritual self. 
Source: The blue quartz comes from Vietnam, and mixed with bronzite from India.  
**We use natural stones and pearls so each stone/pearl will have slightly varied shape, hue, marking, pattern, size. You are truly getting a one of a kind piece of jewelry!  
Material: Teal Blue Quartz, Leather, Sterling Silver
Size: 12mm Round Stone
Specifications 
Material: Teal Blue Quartz, Leather, Sterling Silver
Size: 12mm Round Stone